TRANSFER TO ISTANBUL AIRPORT
BEST EXECUTIVE RENTAL CAR HIRE WITH DRIVER COMPANY ISTANBUL.
SAFETY AND LUXURY WAY OF ISTANBUL TRANSFERS
GET A AIRPORT TRANSFER IN ISTANBUL
VIP Istanbul Transfers offer transfer services of high quality as well as assistance with luggage in ISTANBUL –get online consulting to avoid misunderstandings. The airport is situated 54 km from the city center – if you are looking for a suitable transfer option to reach Istanbul Airport, then you have found it. Do you travel alone, with family, friends or colleagues – VIP Istanbul Transfer gives airport transfer services of each type 24 hours a day. Save your time with our private airport transfer services, making your travel ideal. Reliability, professionalism, impeccable reputation, the highest quality of services this is what you get at our company.
For Transfer to and from Istanbul Airport you can choose amount the following cars:
Mercedes-Benz S class – a VIPclass car – up to 3 people, 2-3 suitcases
The Mercedes S class vehicles are magnificent, strong and absolutely safe. The atmosphere in the car is always favourable, each client feels amazing in leather chairs. The appearance of the car is very presentable, concise and great for important meetings, events and shows.
Mercedes-Benz E class -business class car – up to 3 people, 3 suitcases
Mercedes E class car is good for business and individual trips. The interior is designed to create a feeling of extra space and comfort. Large decorative elements, carefully selected color schemes and finest leather with wood emphasise the modern luxury of Mercedes-Benz.
Mercedes-Benz V class – for larger companies – a minivan for 7 people, 7 suitcases
The gorgeous salon of the Mercedes-Benz V-Class car looks very stylish. Our car is in a 7-seater configuration with three separate seats. For two passengers you can recline the back of the middle section, turning it into a table or armrest.
Mercedes-Benz Sprinter – a premium minibus – 12 to 16 people
A short trip or a long drive to the country: The Mercedes Sprinter is always extremely comfortable. The reason is not only its comfortable seats for long trips or the harmonious design – the new generation of Sprinter offers a number of new safety systems, which actively promote traffic safety.
In each car you will find a cozy leather interior, drinks, a fresh press, and Internet access point. The salon will cover you up with warmness when the weather outside is cruel and cool you when it is hot. Our fleet is regularly updated and undergo regular technical inspections. If you are traveling with a child, we provide you with a car seat.
Comfortable and brand new cars, experienced chauffeurs with polished manners – these are the reasons why our clients entrust their trips from the airports into our hands. We offer high quality airport transfers from Istanbul Airport to Sabiha Gokcen Airport  and some other Turkish airports. Our chauffeurs have many years of driving experience and serve with care all type of passengers.  Book our one-way or two-way transfer services at the airports 24 hours a day at the contact details provided. Book now a comfortable airport transfer in our spacious cars, where traveling becomes experience. Feel free to contact us about your special wishes!
Pricing for Mercedes E-class. Our entry car group, perfect for business travellers with reasonable budget. 
Max passengers: 3
Luggage: 2
bottled water, chargers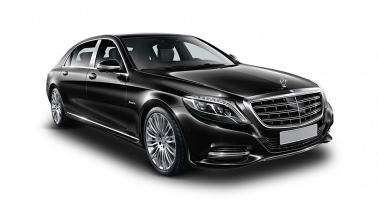 Pricing for  Mercedes S-class . Using this car gives you more space and ride comfort.
Max passengers: 4
Luggage: 2/3
bottled water, chargers
Pricing for Mercedes V-class,VIP Mercedes Vito. This vehicle is perfect for groups up to 5 passengers.
Max passengers: 5
Luggage: 5
bottled water, chargers
FEEL LUXURY AND PRESTIGE WITH VIP ISTANBUL TRANSFERS!
We promise, you will have the best car experience…