ISTANBUL VIP TRANSFERS & PREMIUM CHAUFFEUR SERVICE IN ISTANBUL
MAXIMIZE YOUR VIP EXPERIENCE
"VIP Istanbul Transfers" is offering premium executive Istanbul chauffeur services with a fleet of luxury cars. Our premium class transport services are available for business meetings, Istanbul airport transfers,hourly or daily hire and events
WELCOME TO ISTANBUL VIP TRANSFER - DRIVER SERVICE FOR EVERYONE!
"VIP Istanbul Transfers" provides premium executive Istanbul chauffeur services with a fleet of luxury cars. Our premium class transport services are available for business meetings, Istanbul airport transfers, sport and social events, hourly hire, weddings, and even international trips.With our luxury private chauffeur service, rest assured that you can travel in comfort and style. We offer experienced drivers and speedy transportation from A-to-Z.
BOOK, PAY AND RIDE WITH ISTANBUL CHAUFFEUR SERVICE
Our company has established its name as a premier Mercedes S class series chauffeur provider throughout Istanbul. We drive to all Istanbul airports and serve corporate clients, as well as in the leisure market. Driver service provides customized Istanbul private chauffeur to satisfy your needs. Indulge yourself with our chauffeur service when going to your favourite restaurant, theatre, shopping or other social events. Istanbul VIP Transfers offers individual, family or group VIP transport service. As the fast-growing luxury chauffeur service provider in Istanbul, we maintain our good reputation in the industry through high-quality of hire cars.
WHY CHOOSE ISTANBUL CHAUFFEUR SERVICES?
We offer a fast and accessible booking system for our premium vehicle. Our professional chauffeurs take great pride in their work and will always be available when you need them.Our cars have been specially designed to be perfect for those who want prestige and luxury.We provide all of our cars with the best safety features and the appropriate comfort.It is important to be a good driver when driving a high-end car. The company only hires people that have more than ten years of driving experience.Our professional chauffeur will greet you at the pickup location. You will be happy with our quality vehicles and spacious interiors.Chauffeurs are dressed professionally, in suits and corporate ties.
Mercedes is the most popular model in our fleet and gives you a smooth ride on your long and shorter journeys.Our drivers make our service part of the culture. Our drivers are punctual, professional and courteous.We make sure that our clients arrive at their destination stress-free and without hassle.
The Best Luxury Airport Chauffeur & Shuttle Services Provider. More Details.
Travel in style with our luxury executive chauffeur services.More Details.
Hourly hire with the best luxury and professional chauffeur services.More Details.
HOW TO BOOK ISTANBUL CHAUFFEUR AND CAR SERVICES?
If you would like to use our professional Istanbul car service, you can easily book your ride through our booking tool.Or simply email us general information including pick-up location, destination, vehicle class, and other chauffeur drive service request.With our secure transfer, you can enjoy total privacy, security, and confidentiality.
HOW MUCH DOES IT COST TO USE ISTANBUL CHAUFFEUR SERVICES?
Our vehicles are split into 3 groups: Business, Premium and Premium XL. Here are example prices for these groups.
Pricing for Mercedes E-class. Our entry car group, perfect for business travellers with reasonable budget. 
Max passengers: 3
Luggage: 2
bottled water, chargers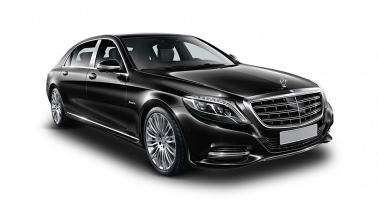 Pricing for  Mercedes S-class . Using this car gives you more space and ride comfort.
Max passengers: 4
Luggage: 2/3
bottled water, chargers
Pricing for Mercedes V-class,VIP Mercedes Vito. This vehicle is perfect for groups up to 5 passengers.
Max passengers: 5
Luggage: 5
bottled water, chargers
Istanbul Airport Private Transfer
Istanbul Chauffeur Car Services
Hourly Car Service Hire in Istanbul
Istanbul Limousine Car Service Hire
Corporate Car Services in Istanbul
Roadshow Car Services
Event Car Services
Shuttle Transfer Services in Istanbul Airport
VIP Airport Transfer
Close Protection Car Services
Wedding Car Hire
Funeral Car Hire
Seaport & Cruise Transfers 
Istanbul Sightseeing Tours
VIP Chauffeured Car Service Or a Taxi?What is a chauffeur?Most people associate a chauffeur with a luxury/executive car,...
VIP Transit in Istanbul: Elevating Travel to Extraordinary Heights
Istanbul, a vibrant metropolis bridging Europe and Asia, welcomes millions of visitors each year. Amidst the hustle and bustle, discerning travelers seek a transportation experience that transcends the ordinary. This is where VIP transit services in Istanbul shine. From the moment you arrive at the airport to exploring the city's iconic landmarks, VIP transit ensures a seamless, luxurious, and personalized journey. In this essay, we will delve into the essence of VIP transit in Istanbul, highlighting its features and the reasons why it offers an unparalleled travel experience.
Unmatched Convenience and Efficiency:
One of the primary advantages of VIP transit in Istanbul is its unparalleled convenience and efficiency. As a VIP traveler, you can bypass the crowds, long queues, and tedious processes that are often associated with regular travel. From expedited check-in and security clearance to fast-track immigration services, VIP transit ensures a streamlined journey, allowing you to maximize your time in Istanbul.
Personalized Assistance and Hospitality:
VIP transit in Istanbul places a premium on personalized assistance and hospitality. Dedicated staff members are on hand to cater to your every need, ensuring a seamless and stress-free travel experience. Whether it's arranging airport transfers, providing concierge services, or assisting with baggage handling, the VIP transit team takes pride in delivering exceptional service that exceeds expectations. They understand the importance of catering to individual preferences, ensuring that every aspect of your journey is tailored to your desires.
Luxury and Comfort:
Indulgence and comfort are hallmarks of VIP transit in Istanbul. From luxurious vehicles to exclusive airport lounges, every detail is designed to provide an opulent and relaxing experience. VIP travelers are chauffeured in sleek and spacious vehicles, adorned with lavish interiors and cutting-edge amenities. As you traverse the city's streets, you can revel in the comfort and elegance of your surroundings, making your journey not only luxurious but also unforgettable.
Time-Saving and Efficient Transfers:
Time is precious, and VIP transit in Istanbul recognizes the value of efficiency. Whether you're arriving at Istanbul's airports or moving between locations in the city, VIP transit ensures swift and punctual transfers. Skilled chauffeurs and experienced guides are well-versed in the city's routes and traffic patterns, optimizing your travel time and ensuring prompt arrivals and departures. With VIP transit, you can make the most of your stay in Istanbul without worrying about logistics or wasting precious moments.
Exclusivity and Privacy:
VIP transit in Istanbul offers a sense of exclusivity and privacy that complements the city's allure. Throughout your journey, you can enjoy a heightened level of privacy, shielded from the prying eyes of the public. Whether it's in the privacy of a luxury vehicle or within the confines of an exclusive airport lounge, VIP transit allows you to unwind, relax, and savor the moments in complete seclusion.
Conclusion:
VIP transit in Istanbul transforms the act of travel into an extraordinary experience. It combines convenience, luxury, efficiency, and personalized service to cater to the unique needs and desires of discerning travelers. From the moment you arrive until your departure, every aspect of your journey is carefully crafted to ensure an unforgettable stay in Istanbul. VIP transit elevates your travel experience, allowing you to explore the city's rich history, vibrant culture, and breathtaking beauty with a touch of elegance and sophistication. Choose VIP transit in Istanbul, and embark on a journey that transcends the ordinary, immersing you in a world of unrivaled comfort, convenience, and unparalleled hospitality.
6 Essential Reasons to Choose a Driver and Car Transfer Service in Istanbul
Exploring the vibrant city of Istanbul is an exhilarating experience, but navigating its bustling streets and dealing with traffic can be a challenge. This is where hiring a professional driver and car transfer service in Istanbul becomes invaluable. With a myriad of benefits and conveniences, this service offers a stress-free and efficient way to traverse the city. In this essay, we will explore six essential reasons why hiring a driver and car transfer service in Istanbul is a smart choice for travelers.
1. Expert Local Knowledge:
When you hire a driver and car transfer service in Istanbul, you gain access to the expertise and knowledge of a local professional. These experienced drivers possess an in-depth understanding of Istanbul's roads, traffic patterns, and alternate routes. They are well-equipped to navigate through the city's busy streets, ensuring that you reach your destinations efficiently and without unnecessary delays. Their local insights can also enhance your travel experience, as they can provide recommendations and guidance on hidden gems and lesser-known attractions.
2. Stress-Free Navigation:
Driving in Istanbul can be overwhelming for visitors due to the city's complex road system and heavy traffic. By hiring a driver and car transfer service, you can leave the stress of navigating unfamiliar territory to the professionals. Sit back, relax, and enjoy the journey while your driver handles all the logistics, allowing you to fully immerse yourself in the beauty and culture of Istanbul.
3. Time-Saving Efficiency:
Time is of the essence, especially when you have a busy itinerary in Istanbul. Hiring a driver and car transfer service helps optimize your time by providing efficient transportation. Your driver will plan the best routes, avoiding congested areas and ensuring prompt arrival at your desired destinations. This time-saving advantage allows you to make the most of your stay in Istanbul, maximizing your opportunities for exploration and sightseeing.
4. Safety and Security:
Safety should always be a top priority when traveling. Hiring a reputable driver and car transfer service in Istanbul ensures a safe and secure transportation experience. Professional drivers are trained to prioritize passenger safety and adhere to traffic regulations. Additionally, reliable car transfer services maintain well-maintained vehicles equipped with modern safety features, providing you with peace of mind during your journeys throughout the city.
5. Comfort and Convenience:
Traveling in a comfortable and well-appointed vehicle adds a touch of luxury to your Istanbul experience. Driver and car transfer services offer a range of vehicle options, allowing you to select the one that best suits your needs and preferences. Whether you prefer a spacious SUV or a sleek sedan, these services can accommodate your requirements, ensuring a comfortable and convenient ride. With amenities like climate control, Wi-Fi, and plush seating, you can relax and enjoy the journey in style.
6. Personalized Service:
Driver and car transfer services in Istanbul pride themselves on delivering personalized service to meet your specific needs. Whether you require airport transfers, city tours, or transportation for special events, these services can tailor their offerings to match your preferences. They understand the importance of flexibility and go the extra mile to ensure your complete satisfaction. This personalized touch adds an extra layer of comfort and convenience to your travels in Istanbul.
Conclusion:
Hiring a driver and car transfer service in Istanbul is a wise decision that enhances your travel experience in multiple ways. From expert local knowledge and stress-free navigation to time-saving efficiency and personalized service, these services provide a seamless and enjoyable way to explore the city. By entrusting your transportation needs to professionals, you can focus on immersing yourself in Istanbul's rich history, vibrant culture, and stunning attractions. Choose a reputable driver and car transfer service, and unlock the convenience, comfort, and peace of mind that come with it.
Unforgettable Luxury: Istanbul Airport Transfer Service with Luxury Car and Chauffeur
As the gateway to a mesmerizing city that straddles continents, Istanbul's airports welcome countless travelers each year. To embark on a journey befitting the city's grandeur, choosing an Istanbul airport transfer service with a luxury car and chauffeur is an experience in itself. In this essay, we will explore the reasons why discerning travelers choose to make reservations with our company for their Istanbul airport transfers, indulging in the opulence, comfort, and exceptional service that awaits them.
1. Exquisite Fleet of Luxury Vehicles:
At our company, we take pride in curating an exquisite fleet of luxury vehicles that reflect elegance, style, and sophistication. From sleek sedans to spacious SUVs, each vehicle is meticulously maintained, ensuring a pristine and comfortable ride. Our luxury cars are equipped with state-of-the-art features, including plush seating, climate control, and advanced entertainment systems, allowing you to travel in utmost comfort and style.
2. Highly Professional and Skilled Chauffeurs:
Our chauffeurs are more than drivers; they are ambassadors of unparalleled service. Highly professional and skilled, they undergo rigorous training to provide an exceptional level of service to our clients. With their extensive knowledge of Istanbul's roads, they navigate the city with ease and efficiency, ensuring that you reach your destination promptly and safely. Our chauffeurs prioritize your comfort, convenience, and safety throughout the journey, providing a seamless and enjoyable transfer experience.
3. Personalized Attention and Customized Experiences:
We understand that each traveler is unique with specific preferences and requirements. That's why we offer personalized attention and the flexibility to tailor your Istanbul airport transfer to your exact needs. From airport pickups and drop-offs to multi-day itineraries, we work closely with you to craft a customized experience that exceeds your expectations. Whether you're a business traveler seeking efficient transportation or a leisure traveler looking to explore Istanbul's iconic landmarks, we ensure a seamless and memorable journey.
4. Impeccable Punctuality and Reliability:
Time is of the essence, especially when it comes to airport transfers. We understand the importance of punctuality and reliability in providing a stress-free travel experience. With our Istanbul airport transfer service, you can rest assured that we value your time. Our chauffeurs will arrive promptly, ready to whisk you away to your destination without any unnecessary delays. We strive for excellence in every aspect of our service, ensuring that you can trust us to meet your transportation needs seamlessly and efficiently.
5. Attention to Detail and Luxury Enhancements:
At our company, we believe that it's the little details that make a difference. From the moment you make a reservation with us, we begin meticulously planning your transfer experience. From personalized greetings at the airport to luxurious amenities inside our vehicles, we strive to exceed your expectations at every turn. With thoughtful touches and luxury enhancements, we ensure that your journey is elevated to new heights of comfort and opulence.
Conclusion:
When it comes to Istanbul airport transfers, our company stands out as a beacon of luxury, comfort, and exceptional service. From our exquisite fleet of luxury vehicles to our highly professional chauffeurs, we leave no stone unturned in providing an unforgettable transfer experience. The personalized attention, attention to detail, and reliability we offer have made us the preferred choice for discerning travelers seeking a seamless and indulgent journey in Istanbul. Make a reservation with our company, and allow us to transport you to your destination in style, leaving you with cherished memories and a yearning to return to the enchanting city of Istanbul.